Subscribe to our emails
Promotions, new products and sales. Directly to your inbox.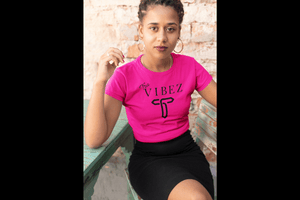 Tru VIBEZ
Tru VIBEZ is an expression that symbolizes positive energy. Designed to motivated and inspire others through expressive apparel. This clothing line is for anyone who embraces positive mantras and affirmations. When you purchase from this brand you are representing the true meaning of Tru VIBEZ. Strong, confident, powerful vibrations.
Custom Designz & more
Tru VIBEZ is not only known for delivering custom apparel, we offer a wide variety of customizable tumblers, mugs, pillows and more.
We specialize in quality Heat Transfer Vinyl, sublimation & DTF (Direct to Film) for custom t-shirts.
Feel free to reach out to us via email @truvibezonly@gmail.com, FB/IG @truvibezdesignz for custom orders.